We may receive a commission on purchases made from links.
There are countless gaming headsets to choose from, with prices starting at $20 and going all the way up to several hundred dollars. If you're serious about gaming, getting a headset that gives you a spatial feel to the audio can really amp up your game. ESKA, a company specializing in gaming headsets and mice, aims to let you achieve precisely that. objective with its new E5000 Pro headset for gamers. The headphones are said to offer 7.1 surround sound and environmental noise cancellation (ENC).
The gaming headset features what ESKA calls a sci-fi inspired "Star Engine" design. In simpler terms, a layer of mesh wraps around the back of each of the earcups while another circular grille seemingly inspired by a spaceship's engine sits on top. The headset has green accents on the black base color to match the theme, while the back of the ear cups have RGB lighting.
Additionally, the headset features dedicated buttons for controlling lighting, toggling 7.1 surround sound, mute or unmute the microphone, and a rotary dial for volume.
Out-of-the-box 7.1 surround sound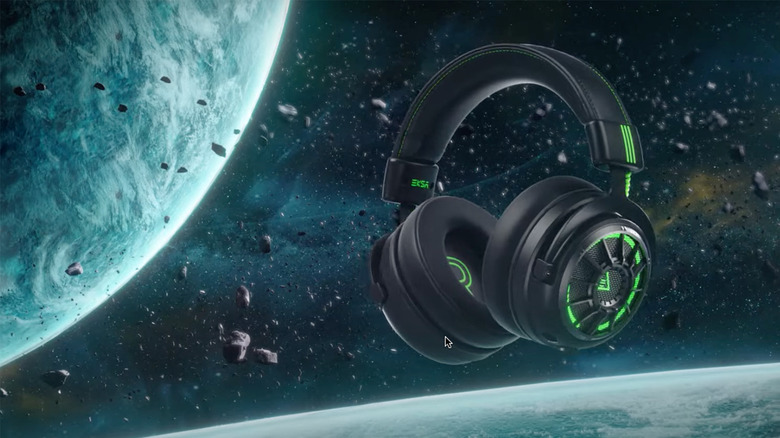 ESKA
Audio from the ESKA E5000 Pro gaming headset is relayed through 50mm drivers on each side. Meanwhile, it has two built-in microphones – one for measuring ambient noise and another for talking or calling. The call microphone is removable in case someone doesn't want to use it. The headset also has a dedicated chip to measure environmental sounds and provide environmental noise cancellation. This ensures that all in-game sounds are heard accurately.
7.1 surround sound lets you correctly identify sound sources in games for an immersive experience. The company says the feature can be activated directly from the headset, but users can also use dedicated software to customize sound effects. ESKA compares the E5000 Pro to the Razer Kraken Ultimate and HyperX Cloud II gaming headsets, both of which rely on a software switch to enable spatial audio.
Several connectivity options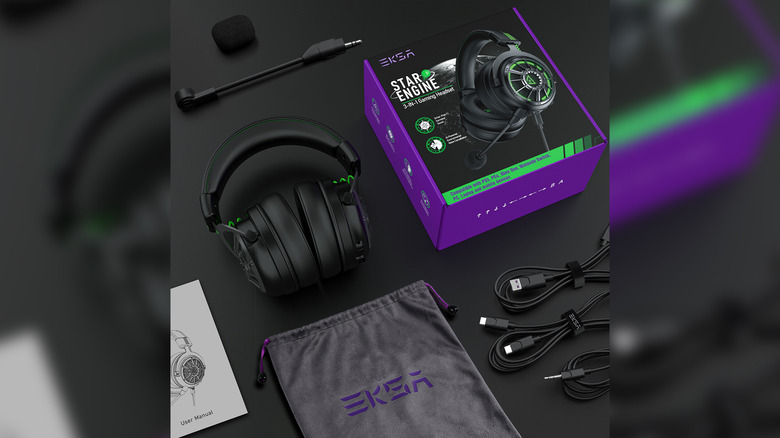 ESKA
For a wide range of connectivity options, ESKA provides three different cables that connect to the USB Type-C port of the E5000 Pro headphones. With USB Type-C on one end, these three cables offer the ability to connect to devices with a 3.5mm headphone jack, USB Type-A, or USB Type-C. This expands connectivity options and makes the headset compatible with many devices, ranging from PCs, laptops and smartphones to game console controllers such as the Sony PS DualShock.
The headset comes with large ear cups that measure almost four inches in diameter and are about an inch deep between the surface of the ear pad and the actual driver. The ear cups are made of memory foam and lined with a leather substitute called protein leather to ensure comfort during long gaming sessions.
The ESKA E5000 Pro can be purchased from the company's website or AliExpress and is priced at $57.99 in the US or £48.37 in the UK. The headset will also be available through Amazon in the coming months.