Sony released details of its Bravia XR televisions for 2022 a day before the official start of CES. The new lineup includes the company's first 4K and 8K LCD TVs to use Mini-LED backlighting technology, as well as a new 4K OLED model with QD (Quantum Dot) OLED technology. All of Sony's new premium TVs feature the XR Cognitive Processor, the company's next-generation video processor that runs in the background to intelligently optimize colors, contrast and picture depth.
Mini LED TVs
Sony's line of Mini-LED TVs is led by the Master Series Z9K 8K models, which will be available in screen sizes of 85 and 75 inches. The X95K line includes its 4K Mini-LED offerings and will be sold with screen size options of 85, 75, and 65 inches.
The new high-end 8K and 4K sets are powered by Sony's XR Backlight Master Drive, a feature that enables high-precision local dimming via dynamic backlight control and intelligent anti-blooming function. The result is "incredible brightness" with "unprecedented dynamic range," according to the company.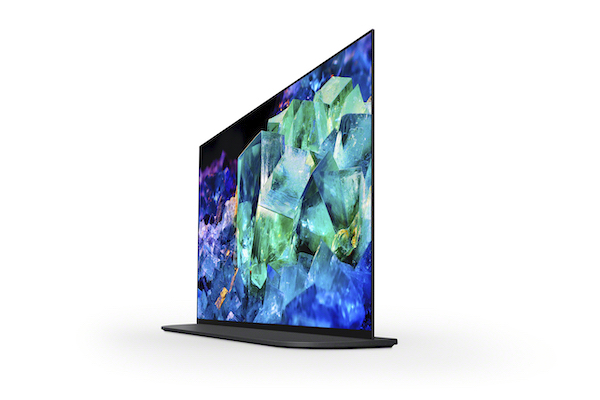 OLED TVs
Available in 65- and 55-inch screen sizes, Sony's Master Series A95K models will lead its OLED offerings for 2022. These sets feature an XR Triluminos Max panel, also known as QD-OLED. While traditional OLED panels emit white light and use color filters to deliver the red, green, and blue components of images, with QD-OLED, a blue OLED light source combines with Quantum Dot emissive layers to replicate the red and green components. According to Sony, the ability of quantum dots to "scatter" light results in images with optimal color vividness and brightness, even when viewed at extreme angles. Sony also says that its XR OLED Contrast Pro feature in the A95K models "prevents image retention, increases maximum and overall image brightness, and improves color contrast."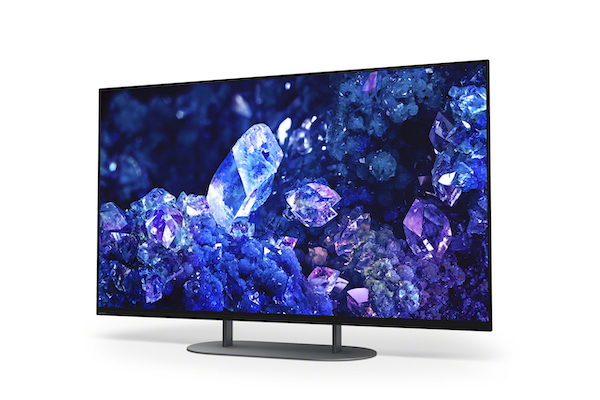 Sony's other OLEDs for 2022 are the Master Series A90K models which will be available in 48 and 42 inch screen sizes aimed at gamers, and the A80K series (77, 65 and 55 inch screen sizes). These sets also feature XR OLED Contrast Pro, along with a minimalist one-slate design and flexible bracket (two-way for A90K models, three-way for A80K models).
Full Array LED TVs
The X90K series will be Sony's best full-array LED offering for 2022 and will be available in screen sizes of 85, 75, 65, 55 inches. These models also feature a minimalist one-slate design and flexible two-way support.
New features in Sony's new range of televisions include a Netflix Adaptive Calibrated Mode which offers greater flexibility in adapting to ambient lighting conditions, and a Bravia Core Calibrated Mode which "automatically adjusts picture quality. on the screen to better align with the original vision of the filmmaker ". when watching movies streamed directly to the TV from Sony's Bravia Core service.
All Bravia XR 2022 televisions also feature HDMI 2.1 inputs with Variable Refresh Rate (VRR) and are "perfect for PlayStation 5". What that essentially means is that they offer a pair of features that are exclusive to the PS5 platform: automatic HDR tone mapping and automatic genre picture mode.
Sony's top-of-the-line Z9K, A95K, and A90K models will also feature a redesigned remote with a minimalist keyboard layout and a search function that sounds when you ask "Hey Google" to locate it. The Z9K and A95K sets come with a supplied Bravia camera which sits above the screen and can be used to optimize A / V performance, and also provides gesture control and video chat functions. Bravia Cam is available as an add-on option for other Sony TVs.
Delivery dates and prices for Sony's 2022 TV line-up will be announced in the spring.
Mini-LED Master Series Z9K 8K (85 and 75 inch screen sizes)
Master Series X95K 4K Mini-LEDs (85, 75, and 65-inch screen sizes)
OLED Master Series A95K (65 and 55 inch screen sizes)
OLED Master Series A90K (screen size 48 and 42 inches)
OLED Master Series A80K (screen sizes 77, 65 and 55 inches)
X90K 4K Full Array LED (screen sizes 85, 75, 65, 55 inches)