Occupational health and safety is a year-round priority for the American Chemistry Council. And, each August, we promote the U.S. Department of Labor's Occupational Safety and Health Administration (OSHA) Safe + Sound Week – a national event highlighting the importance for employers and employees to design , implement and recognize effective occupational health and safety programs. We hope that by paying special attention to this celebratory week, employers across the United States will continue to help American workers stay safe and sound on the job every day.
Successful safety and health programs can identify and manage workplace hazards before they cause injury or illness. The official OSHA Safe + Sound Week website offers tips and resources for employers and employees to help start a program or boost an existing program.
Here you'll find a variety of resources, including webinars, course offerings, brochures and information pages – all offering tips and simple steps to help you create a strong workplace health and safety program. work. OSHA encourages employers and employees to focus health and safety programs in three areas: management leadership, worker involvement, and hazard detection and resolution.
VAC's Year-Round Commitment to Fostering Safer, Healthier American Workplaces
VAC works tirelessly throughout the year to promote safe workplaces through the ACC-OSHA Alliance and beyond.
In September 2020, ACC's Center for the Polyurethanes Industry (CPI) and Diisocyanates (DII) and Aliphatic Diisocyanates (ADI) panels renewed their 2017 alliance with OSHA for an additional five years. The main objective of this ACC-OSHA alliance is to provide members, occupational physicians, stakeholders and others in the polyurethanes value chain with information, advice and access to training resources to help protect the health and safety of workers handling diisocyanates on site. .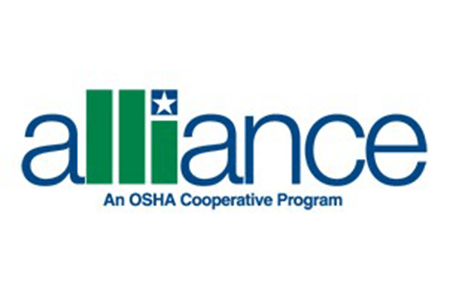 Through the ACC-OSHA Alliance, we have developed important guidance documents focused on Personal Protective Equipment (PPE) recommendations for automotive coating applications, as well as medical screening advice and monitoring for workers and employers.
ACC, apart from the OSHA Alliance, has also developed a number of health and safety training resources for the polyurethane value chain. These include:
Resource and document libraries: CPI, DII and ADI all have extensive resource libraries of product safety and stewardship information, including guidance documents on polyurethane safety, worker protection, waste disposal, transport, industrial hygiene and regulatory compliance. Individuals handling diisocyanate chemicals or working in the polyurethane value chain are encouraged to use these resources.
SprayPolyurethane.org: For professional contractors and weatherization professionals, spraypolyurethane.org has important safety guidelines for applying spray polyurethane foam (SPF).
FPS health and safety training program: CPI's free online SPF Chemical Health and Safety Training Program covers information on SPF ingredient hazards, safety practices, handling and disposal, and on-site safety checks. of work. There are two versions of the program: American and Canadian. SPF applicators, supervisors, contractors and business owners working directly or indirectly with SPF insulation and roofing are encouraged to complete this training program. The US version is available in English and Spanish, and the Canadian version is available in English and French.
Automotive Refinishing Safety Video: Working with diisocyanates: In 2019, the Coordinating Committee for Automotive Repair (CCAR) partnered with the ADI Group to produce this easy-to-understand three-minute instructional video for workers in the automotive refinishing industry to learn how to work safely with these important products.
In addition, ACC members participate in Responsible Care®, the chemical industry's world-class environmental, health, safety and security performance initiative. Through Responsible Care®, ACC member companies annually report their progress on a variety of performance measures related to process safety, which ACC makes publicly available on its website. ACC member companies are proud to have an employee safety record nearly five times that of the US manufacturing sector and nearly three times that of the entire chemical industry in the United States.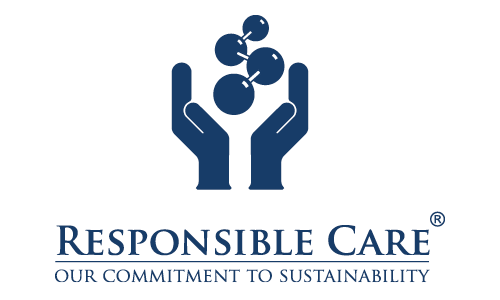 Safe + Sound Week is a great opportunity for organizations across the country to come together and work toward a common goal of protecting employee health and safety in the workplace. Implementing these programs helps save lives and prevent injuries and illnesses, while helping to improve a positive work experience. Join us this week and throughout the year, so that together we can do our best to keep American employees safe and sound on the job!
Follow us on twitter !
Join us on Twitter (@AmChemistry) for Safe + Sound Week, August 15-21, where we'll be highlighting workplace health and safety programs designed by @OSHA_DOL and share information and ideas on how to help keep American workers safe. Be sure to follow #SafeandSoundatWork.