Sculptural acoustic baffles in innovative concrete shapes, techniques to attenuate, enhance or shape sound are integrated into the built environment. But, for some architects, acoustics are more of an afterthought, something considered after the design is finalized. It is a reality that Michael Ermann, licensed architect, expert in architectural acoustics and professor at Virginia Tech's School of Architecture, wishes he could prevent. "If there was a message to the architects that would be the title of the banner … it's extremely frustrating to me, and by the way, totally understandable, that the acoustic consultant would be hired after the design of the project, "says Ermann. "There is so much more impact that can be accomplished if we start from the beginning."

In the episode, we start at the beginning with Ermann and Steve Udolph, the National Sales Manager for CertainTeed Architectural, diving into the basics of sound and learning how it moves in space. We also examine emerging trends in architectural acoustics and the materials and products available to help architects design sound better.
Show Notes:
This podcast is subscribed by CertainTeed Architecture.
To learn more about Michael Ermann's Bubble Wrap House, click here. Click here to learn more about ARCHITECT's acoustic blanket.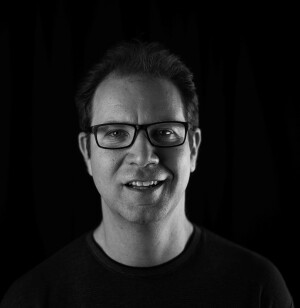 Michel Ermann is a full professor at the Virginia Tech School of Architecture where he teaches in the design studio, environmental building systems, and both teaches and researches architectural acoustics. Professor Ermann has taught acoustics to over 1,500 architecture students at Virginia Tech and as continuing education to over 15,000 practicing architects, including 31 three-day seminars for American Institute chapters of Architects in New York, Washington, DC, Miami, Houston, Los Angeles, Raleigh, New Orleans, New Mexico and Alaska. He has authored or co-authored eight peer-reviewed acoustics articles and has submitted over 25 papers in this area. Over the past 15 years, Professor Ermann has won five school awards for teaching, research, awareness and creative achievement. He wrote Architectural acoustics illustrated (Wiley, 2015), which translates the discipline of acoustics into the graphic language of architecture. For this effort, he won the Virginia Prize for Design Research and Scholarship (the second time he won this award). Google "architectural acoustics" (click on the video tab) and his work will appear first in your feed across the English-speaking world. His YouTube channel has more than 6 million views and more than 30,000 subscribers. In 2019, AIA Virginia awarded her the Award for his distinguished achievements for his life's work as an educator. A licensed architect, he won an international Architizer A + award last year for the bubble house he designed and lives in.
Steve udolphe is National Sales Manager for CertainTeed Architectural, covering a wide range of standard and custom product collections in felt, wood, metal, fiberglass, and more. It's a natural fit for Steve, who has spent his entire career in the interior specialties industry, putting his dual degrees in marketing and management information systems to work for a field that thrives on design, messaging and technology.
This podcast episode was produced by Paul Makovsky, Madeleine D'Angelo and Rob Grauert.