With the leader of the Chinese regime Xi Jinping is expected to win a third presidential term this week as the Chinese Communist Party (CPC) is holding its 20th National Convention, US senators from Florida weighed in on it.
WE Senator Rick ScottR-Fla., spoke about Xi on Monday.
"Xi Jinping's re-election is a sham and the whole world knows it," Scott said. "Democracy does not exist in communist China and its rhetoric about a forcible takeover of Taiwan, unsurprisingly, cannot be ignored. General Secretary Xi does not want peace and under his leadership the Chinese Communist Party has chosen to be America's enemy. We must recognize that above all else, Xi wants conformity and submission from every nation and people, from the oppressed Uyghurs of Xinjiang to the self-governing people of Taiwan and hong kongto the world's superpowers, including the United States.
"We must resolutely reject its tyranny and act now to isolate communist China by disassociating all American businesses from this dangerous regime and relocating, relocating close and relocating our supply chains. Significant investments in navy, airpower and cybersecurity, as well as stronger economic and military partnerships with India, Japan, South Korea and Australia are essential to contain Xi and protect our security and interests. economics in the Indo-Pacific. I urge President Biden to immediately support these necessary actions and impress upon the world that the United States will never bow to the evil of Communist China," Scott added.
WE Senator Marco RubioR-Fla., a member of the US Senate Foreign Relations Committee, offered his views on Xi late last week.
"Xi Jinping's tenure as General Secretary of the CPC has been characterized by totalitarianism, genocide, slowing economic growth, and unprecedented aggression against the United States and its allies. If he succeeds in his bid for absolute control and wins a third term, it should dash any remaining expectations of a "responsible power" in the Indo-Pacific. Rather, we should expect a one-man CCP to be more willing to wage war in Taiwan, more repressive at home and abroad, more dominating business, and more insistent on overthrowing the world order founded on US-led rules," Rubio said. said.
"It would have immense consequences for Americans, our allies and our partners. We must treat the threat from Xi with the utmost seriousness, and deterring him must be our top international priority," Rubio added.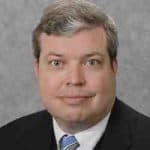 Last posts by Kevin Derby
(see everything)